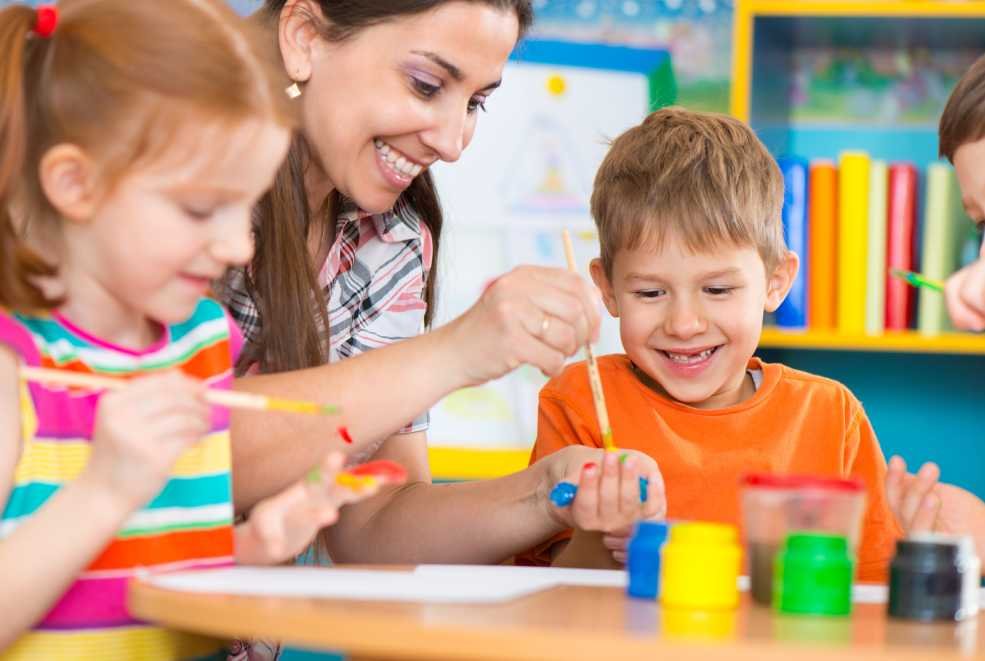 Why Murfreesboro Day School is the Best Preschool in Murfreesboro, TN
Choosing the right Pre K program for your child is a crucial decision. It sets the foundation for their educational journey and shapes their future. At Murfreesboro Day School, we understand the significance of this choice, and we are here to guide you through the exceptional opportunities we offer.
Understanding the Pre K Journey
The Pre K years are a vital stage of development for children. It is a time of rapid growth and exploration, where they begin to build fundamental skills and discover their unique abilities. Our curriculum is thoughtfully designed to cater to these specific needs, fostering holistic growth in a nurturing and stimulating environment.
The Murfreesboro Day School Difference
Murfreesboro Day School stands apart as a pioneer in Pre K education. Our mission is to provide the highest quality of education and create a love for learning that lasts a lifetime. With a proven track record of success and a positive impact on our students, we are proud to be a trusted choice for parents seeking excellence.
Exceptional Curriculum for Pre K Learners
Our curriculum is meticulously crafted to engage young minds. From literacy and numeracy to creative arts and hands-on activities, we offer a comprehensive range of subjects that promote cognitive, social, emotional, and physical development. Each day at Murfreesboro Day School is filled with exciting learning experiences that inspire curiosity and spark a thirst for knowledge.
Experienced and Passionate Educators
Our highly qualified Pre K teachers bring a wealth of expertise in early childhood education. They are dedicated professionals who understand the unique needs of young learners. Through nurturing and supportive teacher-student relationships, they create a safe and inclusive environment where every child thrives.
Creating an Optimal Learning Environment
Murfreesboro Day School boasts state-of-the-art facilities and resources that enhance the learning experience. From modern classrooms to well-equipped play areas, we prioritize the safety, comfort, and engagement of our students. Our commitment to providing a conducive learning environment ensures that every child has the best opportunity to excel.
APPLY FOR ENROLLMENT NOW!
Apply today and learn what The Day School Network of schools has to offer.
Fostering Social and Emotional Growth
We recognize the importance of social and emotional development in early childhood. Our programs and initiatives are designed to cultivate essential skills such as self-confidence, empathy, and positive relationships. Through collaborative activities and character-building experiences, we empower our students to become compassionate and resilient individuals.
Enrichment Programs and Extracurricular Activities
Murfreesboro Day School offers a rich array of enrichment programs and extracurricular activities. From art and music to sports and STEM, we believe in nurturing the diverse interests and talents of our Pre K learners. These opportunities broaden their horizons, encourage exploration, and foster a love for lifelong learning.
Parental Involvement and Communication
We value strong parent-school partnerships and encourage active involvement in your child's educational journey. Murfreesboro Day School provides various avenues for parental engagement, such as workshops, events, and volunteer opportunities. Open and effective communication channels ensure that parents are well-informed and actively connected with educators.
Testimonials from Satisfied Parents
Don't just take our word for it. Hear from parents whose children have thrived at Murfreesboro Day School. They share their firsthand experiences and the positive outcomes they have witnessed. Their testimonials reflect the trust and satisfaction that parents have in our Pre K program.
Enrollment Process and Visit Opportunities
Joining Murfreesboro Day School is a seamless process. We guide you through the enrollment steps, providing all the necessary information on admission requirements, deadlines, and procedures. We also extend a warm invitation to schedule a visit and see our school firsthand. Experience the vibrant atmosphere and meet our dedicated staff who are ready to welcome your child.
Conclusion
Murfreesboro Day School is the perfect choice for Pre K parents seeking an exceptional education for their children. Our commitment to excellence, nurturing environment, exceptional curriculum, and passionate educators set us apart. Take the next step in providing your child with a solid foundation for lifelong success. Choose Murfreesboro Day School and give them the best Pre K experience possible.
APPLY FOR ENROLLMENT NOW!
Apply today and learn what The Day School Network of schools has to offer.