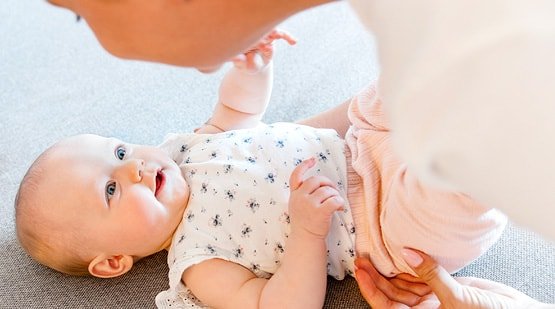 We understand the importance of providing the best care and education for your child. Our infant classrooms are carefully designed to meet the unique needs of each child and our experienced teachers offer a range of experiences that challenge and support the cognitive, language, social, emotional, physical, and creative development of every student.
Throughout the day, your infant will have many opportunities to create, explore their surroundings, develop their personal interaction skills, and learn problem-solving skills through hands-on experiences. Our dedicated teachers are committed to providing the best possible education and care for your child.
At Murfreesboro Day School, we take the safety and well-being of our students seriously. We have strict health and safety practices in place, especially at naptime, to ensure that every child in our care is secure and reassured. Our facility is clean and tidy, and our infants are free to crawl and explore safely.
We are licensed and accredited to provide infant preschool and childcare services, and we are proud to be considered one of the best infant preschools in the area. If you're looking for the best childcare and preschool experience for your child, look no further than Murfreesboro Day School.